Notice:
Dear scholars, given the pandemic of Covid-19 in various areas in China, the Organizing Committee has carefully decided to hold the conference online. We sincerely apologize for any inconvenience caused to you.
The 2022 2nd International Conference on Industrial Manufacturing and Structural Materials(IMSM 2022) [第二届工业制造与结构材料国际学术会议(IMSM 2022)]will be held in Hangzhou, China during March 25-27, 2022.

IMSM is an annual conference which explores the development and implications in the related fields of Industrial Manufacturing and Structural Materials with an objective to present the novel and fundamental advancements. IMSM is to bring together innovative academics and industrial experts in the field of Industrial Manufacturing and Structural Materials to a common forum. The primary goal of the conference is to promote research and developmental activities industrial manufacturing and structural materials and another goal is to promote scientific information interchange between researchers, developers, engineers, students, and practitioners working all around the world. Sincerely invite you to attend the conference.
Official Chinese website:https://www.ais.cn/attendees/index/2UAJRF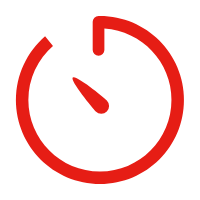 Submission Deadline: February 10, 2022 March 22, 2022(All day) Registration Deadline: March 22, 2022 Conference Date: March 25-27, 2022
All papers, both invited and contributed, will be reviewed by two or three experts from the committees. After a careful reviewing process, all accepted papers of IMSM 2022 will be published by Journal of Physics: Conference Series(ISSN: 1742-6596), and submitted for indexing by Ei Compendex and Scopus.




◆ EI Template Download:Template




◆ Submission Methods: SUBMISSION SYSTEM
Call For Paper

A. Industrial Manufacturing Technology | 工业制造技术

B.Structural Materials | 结构材料

Intelligent manufacturing technology

Computer integrated manufacturing system

Advanced control and Optimization Technology

Applications of AI Techniques in Manufacturing

Measure Control Technologies and Intelligent Systems

Mechatronics

New Sensing Technology

Precision Manufacturing Technology

Advanced Manufacturing Technology

Virtual Manufacturing and Network Manufacturing

Quality Monitoring and Control of the Manufacturing Process

Micro-Electronic Packaging Technology and Equipment

Industrial robots and automatic production line

Advanced NC Techniques and Equipment

* Other related topics..

High performance metal structural materials

Lightweight and high strength structural materials

High temperature and ultra high temperature structural materials

Structural intermetallic compounds

Functional intermetallic compounds

New inorganic nonmetal materials

High temperature structural ceramic materials

Polymer synthetic materials

New polymer structural materials

Nanostructured materials

* Other related topics..







C.Other Related Topics | 其他相关主题